Order Underwater Puzzle
$34.95 Plus $5.95 Flat Rate shipping in the Continental U.S.!
​If you are looking for the best pool party games for kids, Underwater Pool Puzzle provides the best one for you. Underwater Pool Puzzle are a line of jigsaw puzzles you put together on the bottom of a swimming pool that can entertain both children and adults.
​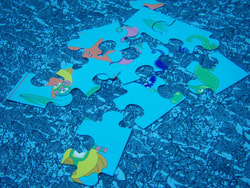 Large order discounts
Email or call with any questions
-info@underwaterpuzzle.com-
- (203) 918-8262-